Smart Factory Connotation
It's a new type of plant that highly integrates advanced technologies such as modern sensing technology, network technology, automation technology, intelligent technology and management technology, with existing process and equipment operation technology, to achieve efficient, energy-saving and sustainable production and operation in complex environments.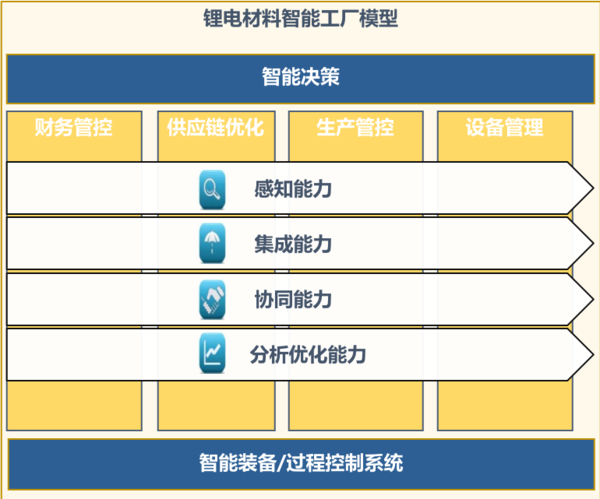 Smart Factory Model
Based on intelligent equipment/process control systems and IT infrastructure, through the construction of five core businesses and four key capabilities, the company has finally built a lithium-battery positive materials smart factory with high automation, digitization, visualization, modeling and integration, which has made enterprises equipped with superior sensing, integration, collaboration and analysis optimization capabilities.
Smart Factory Construction
Smart factories consist of five business fields including financial management, supply chain optimization, production management, equipment management, intelligent decision making, and infrastructures like automation and server network systems.